This post may contain affiliate links and as an associate I earn from qualifying purchases.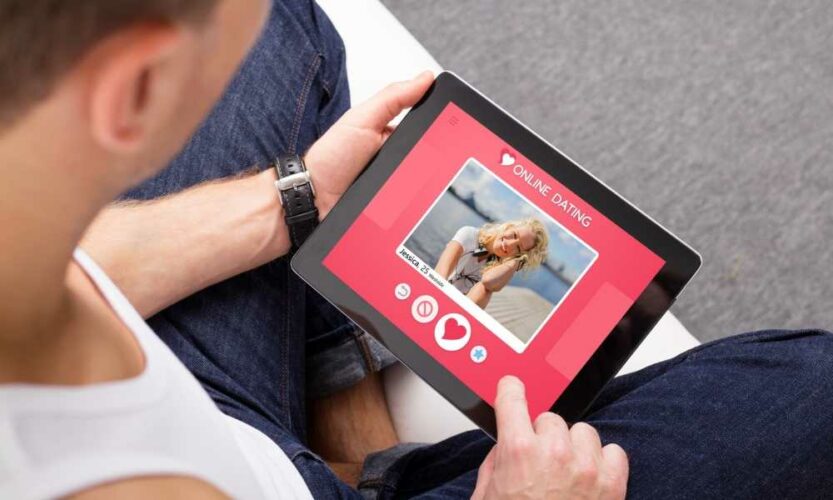 Online dating is the go-to for women who are not fortunate enough to find their Mr. Right in their social circles or on the street. To find the best restaurants or the best flights, we use several different applications, so why shouldn't we use the Internet to find something important like love as well?
In addition to all this, online dating is a good way to date and meet men who you would not encounter in your daily life.
For women, online dating can sometimes be annoying because you encounter fake profiles, rude messages, and scams, among other things. It is difficult for women to trust men who they find online.
Also, online dating is not always safe if you are not cautious. We will provide some tips here about online dating for women, but before we start, check out Meet Your Sweet for women and men because they have the best dating tips for both men and women.
Positive attitude
It is very important to start online dating with a positive attitude. If you do not believe in online dating, then it will not help you in finding a man as you will stay doubtful about the people you encounter online.
Online dating is convenient, and before you start using a dating sites or app, think about its advantages instead of the disadvantages. With online dating, you do not have to worry about what dress you are wearing, whether you are making makeup, and where you are going to meet with the guy.
You can chat for a while with your online friend, understand each other's likes and dislikes and then take it to the next step: a date.
A licensed therapist and the author of "The Flirting Babe," Fran Greene, said that whenever women become annoyed with online dating or take it for granted, they should ask themselves this question, "How lucky can I be to be looking for love in my sweatpants at 8:30 p.m.?"
Negative aspects
While preparing to remain positive about online dating, do not forget to be cautious about the negative aspects of online dating, like rejections, rude and offensive messages, etc.
Greene, who is also the former director of flirting at Match.com, said the number-one challenge (for women) is having a thick skin because their self-confidence will be tested as well.
If online dating does any collateral damage to your self-confidence or self-esteem, remember that there are good people in the world who want to date you, and that you are beautiful the way you are.
Also, you should know that there are tactics that you can use to be successful in online dating; most of the tips you will find at Meet Your Sweet  for women and men. If you are receiving offending and rude messages on online dating sites, then you do not need to worry. Before blocking them, you can report them to the dating site.
A short profile is a better profile
Long profiles with a lot of unnecessary information about you will only bore the guys and drive them away. They would not be interested in dating you if you have a 50 or more word long profile.
Think ladies! It is a dating site, not a job search site; hence, stick to a short profile with only some information about you, like what you like, what you do, etc. Profiles should be mysterious and intriguing, instead of disclosing everything at a single glance.
Don't be funny while online dating
How many women can crack jokes on online dating sites while chatting? Very few and you do not want to be among those "very few" because men use dating apps or sites to date, not to listen to your jokes.
Translating a real-life incident into print can be very difficult, but translating a funny incident can be impossible unless you are a really good writer. Just imagine writing to your date, "when she fell after a few drinks, we started laughing. Hahaha." It not only sounds unfunny when you read it but it also raises a red flag in the guy's head.
Remain optimistic
In a survey, we found that there are some words that can make your profile look even more appealing. Think about words that make you attracted to a person's profile. Think about what would make men date you.
Use a new picture monthly, SOLO pictures
Men are on the dating app to check out your profile not your group's profile, so always put your real and solo picture on the profile. In addition to this, stop putting up quotes on your status. There are several men who see a quote in a girl's status and swipe left.
Conclusion
If you want more dating tips for men and women, do not forget to check out Meet Your Sweet for women and men. We recommend it because the podcasts available on the site assist you in finding the ideal guy.