How do you get a guy to notice you? These are just one of the basic questions that a majority of girls and women often find themselves asking, particularly when they are on a quest to find a loving, lasting relationship. If you want a guy to become aware of you, there are some things that need to be done. This article will further discuss ways of how to be irresistible to a man you like.
These methods are for girls who have yearned after a guy and want them to notice them back. It's easy though, since all it concerns is the application of classic social know-how. But then again, just make sure that you are sincere, honest, amiable and more importantly, reasonable.
How To Be Irresistible To A Man You Like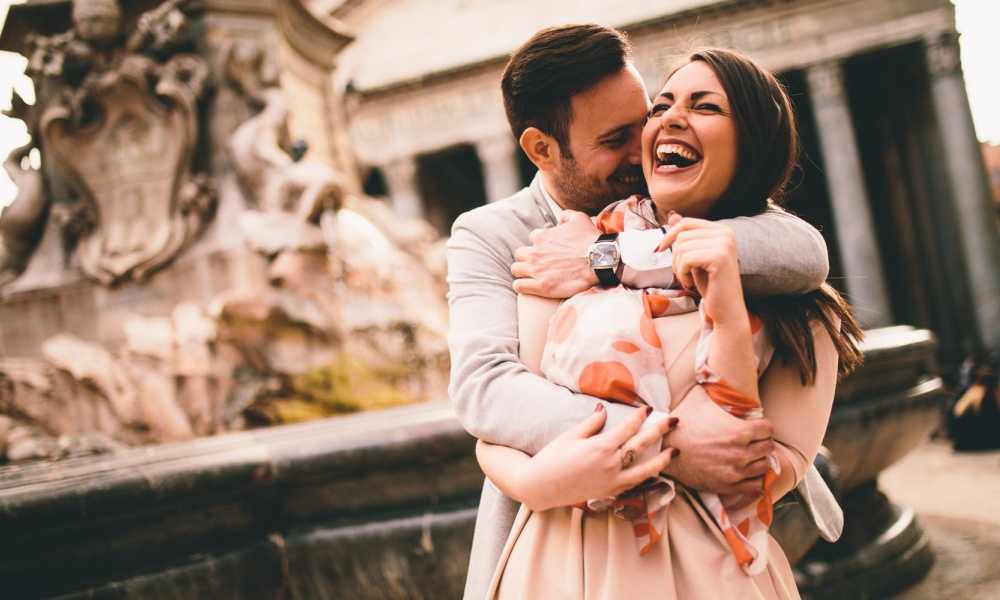 1. Pay attention to how you look
Now if you think that what it takes to look good is a model-ready face, think again. Just because you do not possess the looks that will easily gain you thousands of Instagram followers in one sitting, it does not mean that you will never, ever be attractive and approachable. It begins with accepting, and then working with what you already have.
Make sure that you apply makeup looks that enhance your own features and not just jump on any hot trend. Take care of your hair. Dress the part; a great, classy style is always key and at times just like makeup, you may have to forget about those trends for the meantime.
When it comes to wardrobe, dress up in pieces that make you feel comfortable, yet alluring and sexy. It also helps a lot if you wear clothing with flattering cuts and fit.
2. Confidence matters a great deal
Confidence is a factor that makes a certain woman stand out among the flock. While some will say that good looks are key, it is actually confidence that attracts people.
The majority of girls and women stand out since they are pretty much comfortable being themselves. So if you want your guy to notice you, you have to gain the conviction that you are worthy of his interest. Hence, appreciate yourself more, and try to improve your strengths and squash down any weaknesses you have. This will provide tons of confidence boosts in no time.
3. Make eye contact and smile
It does not matter whether you grin all out or flash a Mona Lisa smile. You just have to do it. Make sure that you learn how to give people a sincere, encouraging smile to let them know that you are a confident and happening individual who takes pleasure in life.
4. Start a conversation
Saying a simple "hello" is actually the easiest way to make a guy take notice of you. There are girls who acquire the number of the guys they are into so they can talk to them, but do keep in mind that there are a few guys out there who are quite old-fashioned and are not really into this method.
Get the conversation going by starting with small talk; then get to know the guy a bit more by talking about interests or things that both of you are into. One great way to begin talking is to ask the guy a question. Make sure to actually listen to him and do not butt in when he is chatting.
Furthermore, you can also ask him for assistance or give him compliments on his outfit, the book he is reading, or whatever. If you have his cell number, you can even try to text him.
5. Nothing wrong with a bit of flirting
Plenty of guys are in fact too self-conscious to make a move on the girls they are attracted to, while some will not get into it unless they are quite sure that the feeling is mutual. Because of this likelihood, you have to guarantee that you get into an efficient flirting situation with your potential.
Remember that flirting does not entail you to dress up in revealing outfits, or talk in a sexy, pretentious voice. In reality, flirting is a genuine skill that can be accomplished even with the most old-fashioned of clothes.
One of the secrets in effective flirting is making the guy feel great about himself, and craftily let him know that you are into him. At times it will not even require chit-chat. In this case, you must just allow your eyes and body language to reveal how you feel.
6. A first date is important
So you've finally snagged the date of your dreams with the most gorgeous guy you have ever come across. Obviously, you need to know how to be irresistible to a man on the first date! Well, you've come to the right place.
As we all know, confidence is a major attracting factor. As is honesty, and being yourself. If you can be yourself, and allow your true personality to shine through, then you will be far on your way to becoming irresistible.
All you need to do – and it sounds like the easiest thing in the world though we all know it isn't – but it really is this simple. Be your very own, true, adorable and wonderful, complicated self – and he will be putty in your hands.
And if he is not – then you know where to go. Or rather, you know where to tell him to go! If he isn't interested in you as your unadulterated self, then he isn't worth a minute more of your time. Save yourself for a man who really is interested in investing in you, and investing in you as a couple.